Joyce
Member since October 2021
Reviews
(3)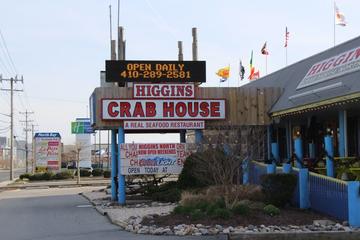 Poor Service
Higgins Crab House South
My husband and I and our Siberian Husky, Kona, arrived in Ocean City, MD the evening of October 10, 2021 and this restaurant was across the road so we decided to get takeout. We went up to the outside Patio and Bar and saw that there were 3 people behind the Bar and patrons seated at the indoor bar. We were ignored. I was ready to leave when finally someone asked if they could help. We ordered 2 bowls of Cream Of Crab Soup ($15.00/Each) to go and then were informed that we should have gone to the Take Out Window. This was our first time there so it would have been nice if we were told that. The soup was tasteless and you needed a magnifying glass to find the crab meat (did find shells in mine). It went down the toilet.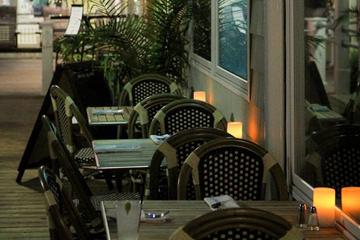 Great Restaurant
Longboard Cafe
We travel with our Siberian Husky, Kona, so I always go to BringFido to find restaurants that allow dogs and one of the places listed for Ocean City, MD was Longboards so we went there for lunch and the experience was great. Our Waitress, Kim, was very friendly towards us and our dog and they bring a bowl of water to the table right away. Also, if your dog is allowed, they will bring bacon. Unfortunately, our dog is allergic, but we did order some grilled chicken tenderloins for him and they looked, smelled, and tasted great even without any seasoning on them. He enjoyed a few there and then we had leftovers to put in his dog food. And the meals that we ordered were delicious. My husband, being an old longboard surfer from Hawaii, really like the atmosphere and the longboards hanging from the rafters. The next time we are in Ocean City, MD we will definitely be going there.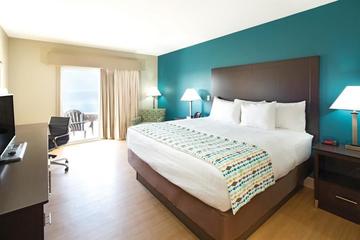 Great Dog Hotel
La Quinta Inn & Suites Ocean City
This hotel and the staff were very accommodating to our dog. The La Quinta Inn & Suites is a very good hotel for dogs. Back in September of 2019 we stayed at one in Salisbury, MD.